Sohail Sohail
Tax Store Bankstown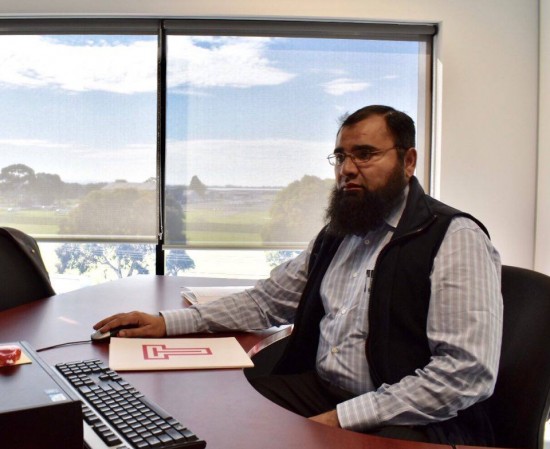 CONTACT TAX STORE BANKSTOWN
Unit 8, 5 Fairmount Street Lakemba NSW 2195 Australia
"IF I HAD FIVE MINUTES TO CHOP DOWN A TREE, I'D SPEND THE FIRST THREE SHARPENING MY AXE."
- Abaraham Lincoln
This quote resonates strongly with me because the planning requires extensive research and preparation than execution like a boxing match which may last about ten minutes but preparation took the weeks. I come across various scenarios every day with different clients and even with similar clients having differing needs. I make extensive research and preparation to address the clients' varying needs to find perfect solution for them as I believe the preparation is the secret to success. This is why I do what I do.
I'm passionate about:
— Acquiring new knowledge and sharing them with my clients and colleagues and educating them;
— Being the clients' trusted advisor;
— Seeing clients grow their business;
— Being the clients' connected advisor by providing them and their businesses with support whenever needed;
— Providing the real-life solutions to the clients based on their unique needs;

I personally bring around 20 years of experience in accounting and financial reporting, finance, internal and external auditing, corporate and business tax advisory and compliance, tax litigation and international taxation (including more than 6 years of experience of working at the management levels in PwC and KPMG overseas) to the diverse team that is Tax Store,
And I also bring a level of professional qualifications and experience including
— Fellow member of the Tax Institute of Australia;
— Fellow member of Institute of Public Accountants of Australia
— Fellow member of the Association of Chartered Certified Accountants of the UK;
— Fellow member of the Institute of Chartered Accountants of Pakistan
I have built a local team that shares the same values and we are committed to:
— Being a connected and trusted tax advisor
— Supporting our clients
— Engaging the local community
— Solutions to all your financial needs
Outside of the office, I have many interests including
— Reading books;
— Watching movies;
— Spending time with my family;
Being a Connected and Trusted advisor means being more than just an Accountant and Tax Return Filer. It means educating, supporting, and advising entrepreneurs, business owners and organisations to realize their full potential...providing real life solutions to their problems which satisfy their needs and bring about changes in their lives.
T R U S T us, leave all your business and financial worries to us and let us help you to achieve your business and financial goals.
So, let's have coffee together to discuss your business or individual accounting, taxation, and financial needs. We are just a call away at 0450 475 493 or an email away at sohail.sohail@taxstore.com.au.