Ha Hai Nguyen (Frank)
Tax Store St Albans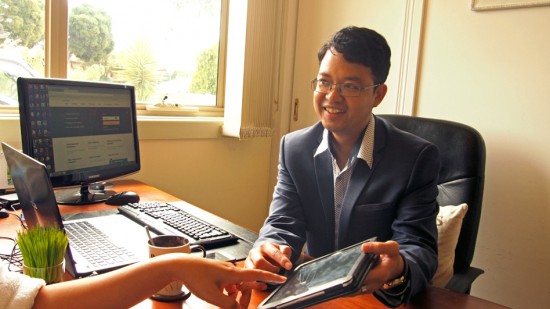 CONTACT TAX STORE ST ALBANS
Unit 2, 20 Oberon Ave, St Albans, VIC 3021
"INNOVATION DISTINGUISHES BETWEEN A LEADER AND A FOLLOWER"
– STEVE JOBS
You can also bring innovation to accounting services and this is what we are all about at TaxStore.
By staying ahead and being alert in an ever changing environment we can ensure you can be successful in your business.
We are passionate about
— Seeing clients grow their business;
— Helping with our expertise and knowledge;
— Tailoring solutions based on a client's unique situation; and
— Getting under the technical details of bookkeeping, accounting and taxation.

I personally bring dedication, an eye for detail and accuracy, complex accounting and tax knowledge, many years of experience and different accounting software skills to the diverse team that is Tax Store.
I also bring a level of professional qualifications and experience including as a CPA, a Bachelor of Commerce Degree (B.Com.) plus years of commercial experience.
I have built a local team that shares the same values and we are committed to:
— Supporting our clients
— Engaging the local community
— Finding solutions to all your financial needs
Outside of the office, I support my local community, particularly in St Albans and Sunshine – participating and helping in multicultural events such as the Lunar New Year and Moon Lantern Festivals.
At Tax Store, we are a new breed of Accountants offering a new level of financial products & services.
Please come and have a chat or a coffee to discuss your business or individual financial needs.